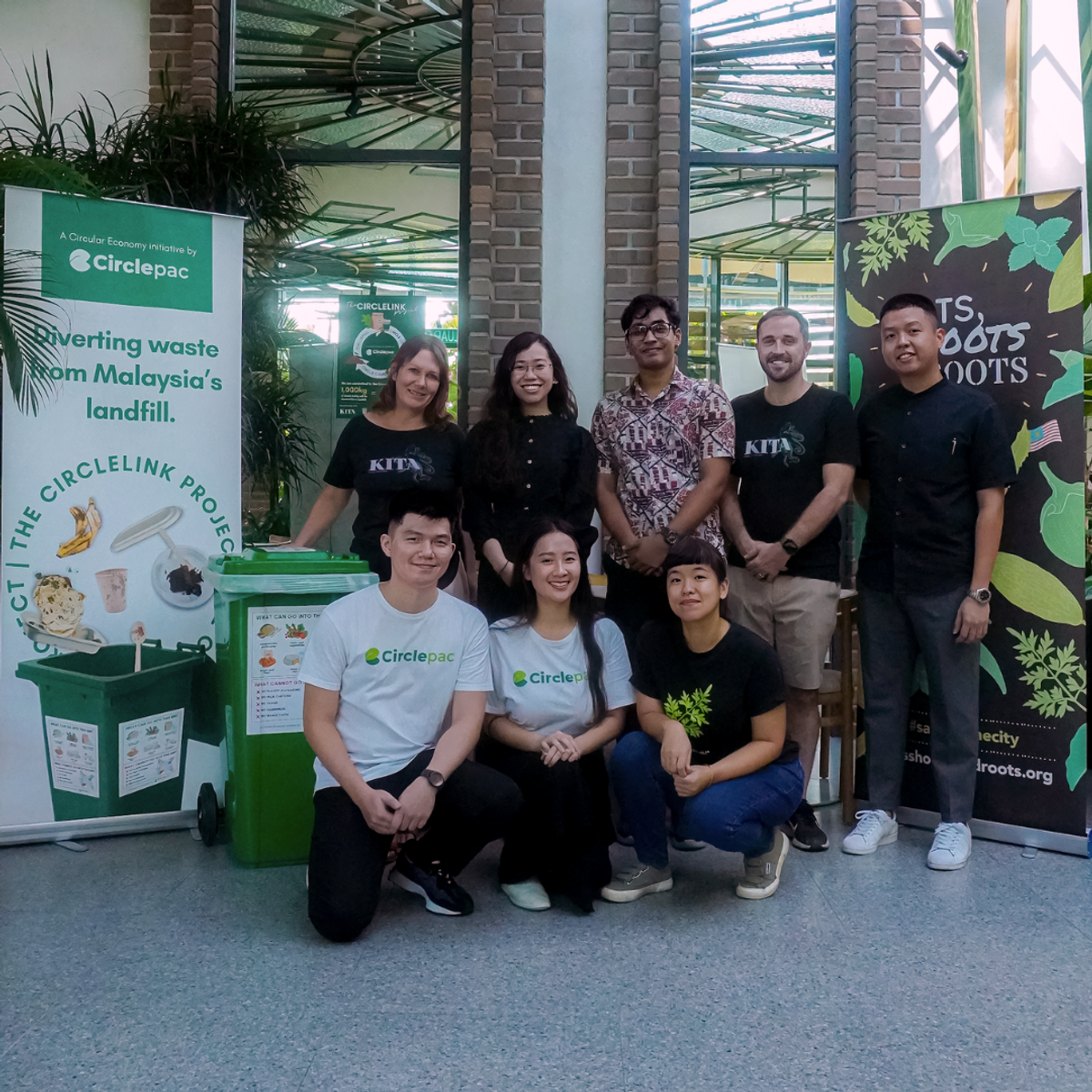 Circlepac is excited to share a significant leap forward in our commitment to environmental sustainability with the launch of Circlelink, a Circular Economy initiative supported by Yayasan Hasanah and the Ministry of Finance. Together, we're diverting organic waste from Malaysia's landfills by embracing compostable packaging. The initiative was first implemented on 29 October 2023 during KITA's annual Big Sunday Barbecue, held at Botanica+Co, Bamboo Hills. 🌏🌿
---
Overview of the Big Sunday Barbecue by KITA Food Festival
Imagine this: a sun-soaked day, top chefs from Singapore and Kuala Lumpur, and the mouthwatering aroma of barbecue wafting through the air. The Big Sunday Barbecue, an annual one-day event by KITA Food Festival, brought four Singaporean and KL's finest restaurants . 🔥👨‍🍳
On the grills were:
---
The Environmental Challenge: Rethinking Packaging 🌍🤔
With approximately 600 attendees and no table service, single-use packaging was a must for the 4 Barbecue stations. But what kind of packaging was the right fit? 🍔🌏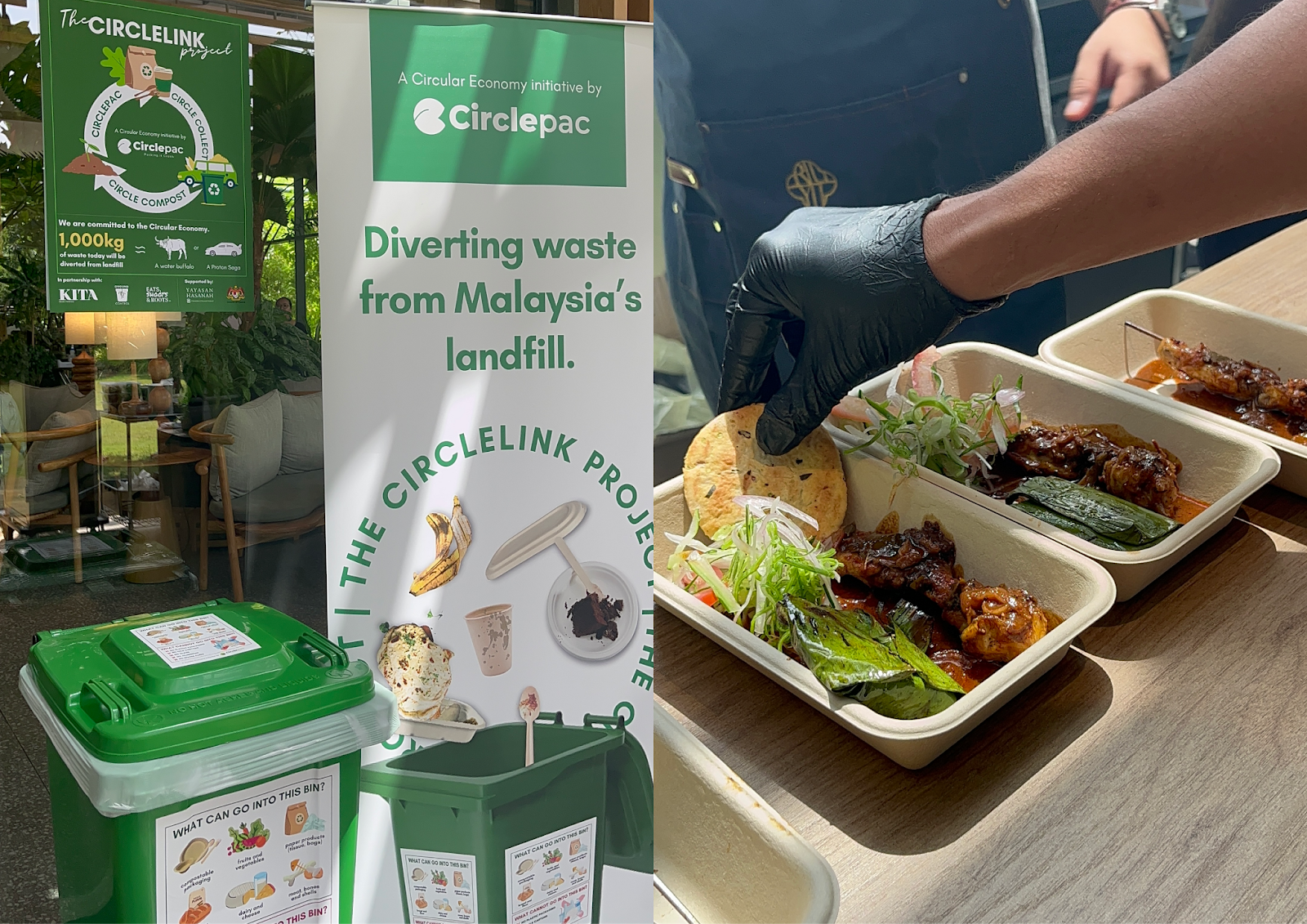 Why "The Circlelink Project"? ♻️🌍
We launched this initiative to bring our offerings of compostable packaging to the next level: to provide waste collection and composting services in reducing organic waste in landfills, promoting composting awareness, and foster community engagement! Together, we're working toward a cleaner, healthier environment and a more sustainable future.
We've worked with several partners to make this project a reality:

---
How does Circlelink work? 💚♻️
Usage of Compostable Packaging: Circlepac provided compostable trays, lunch boxes, cutleries and bowls for the chefs. These packaging can be composted within 90-270 days leaving no harmful residue behind.

Compost bins: 8 units of 120L compost bins were strategically placed across Botanica+Co, Bamboo Hills lined with compostable bin liners. These bins were only used for organic waste disposal which included food waste and Circlepac's compostable packaging.

Educational Outreach: The bins also had educational posters and stickers guiding the customers on what can be composted and what shouldn't go into the green bins to prevent the compost from being contaminated with other non-compostable waste.

Composting: After the event, the bins were collected and the waste was sent to a composting facility for it to be composted and turned into nutrient-rich compost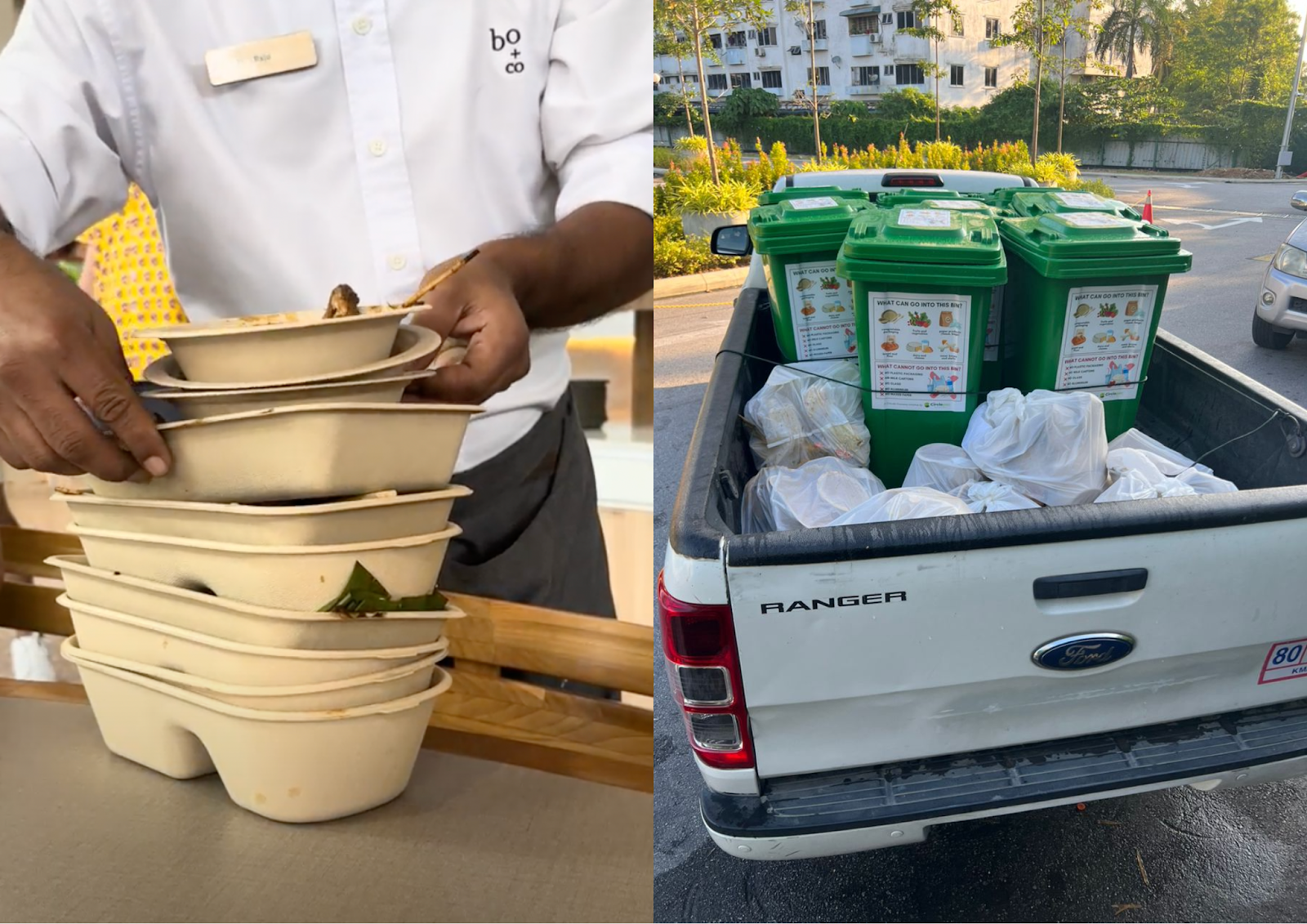 The Result 📊
As we concluded the one-day event, we have:
Replaced ~3,600pcs of plastic packaging with compostable packaging

Collected a total of 85.5kg of organic waste for composting

Diverted 81.68kg CO2 emissions equivalent from the landfill
Imagine if we do this every day for 365 days! 🌞🌿
---
How You Can Make a Difference 🌍
1. Support Sustainable Practices: Opt for products with compostable packaging whenever possible and create your own compost pile at home for organic waste. Your choices as a consumer play a crucial role in driving change.
2. Spread Awareness: Share this article and our initiatives on your social media channels. Let's inspire others to embrace sustainable practices.
3. Collaborate with Circlepac: We welcome like-minded partners eager to advance Malaysia's sustainability efforts. Get in touch with us at hello@circlepac.com to explore collaboration opportunities! 🤝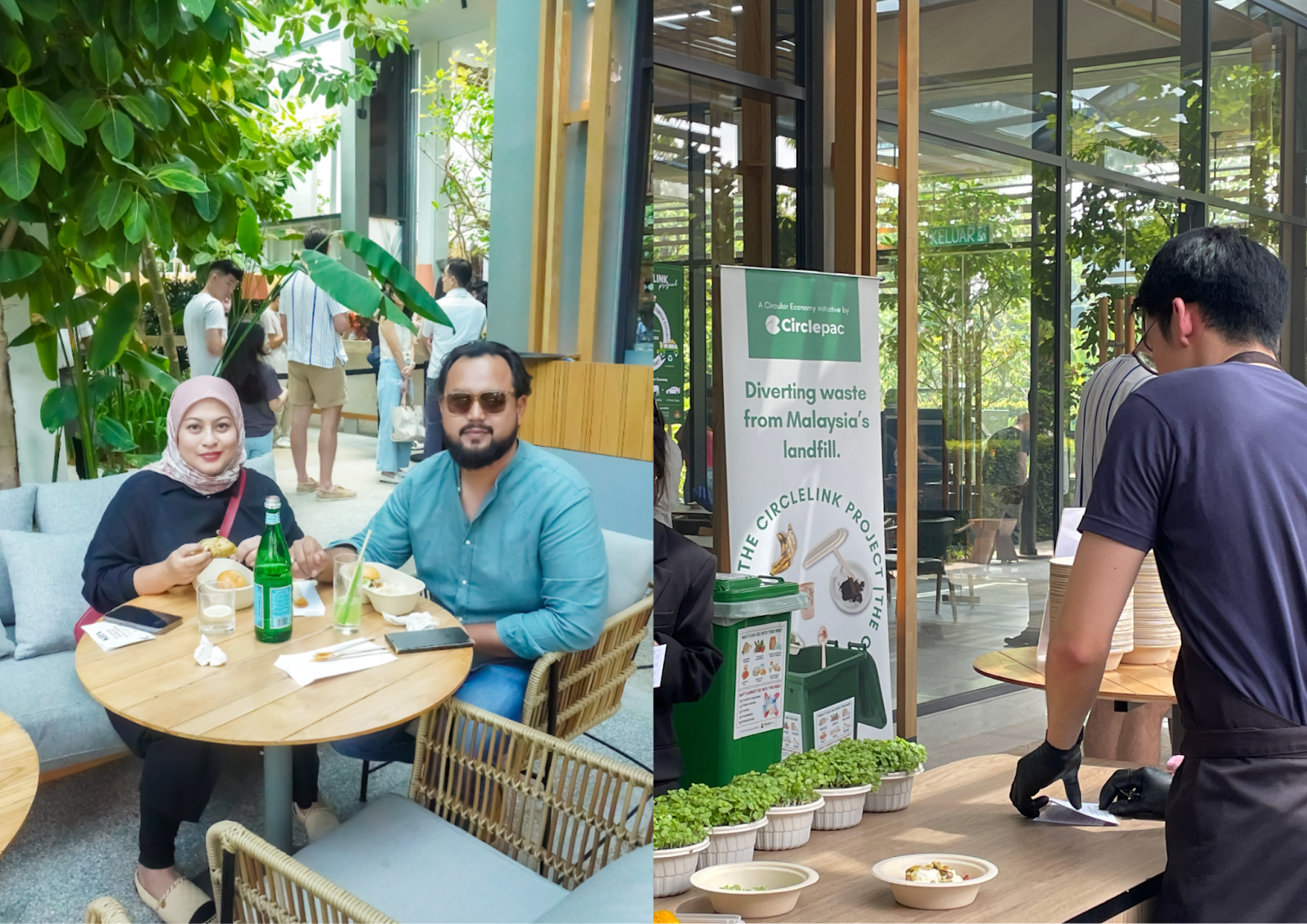 Quick Links:
---
Related products