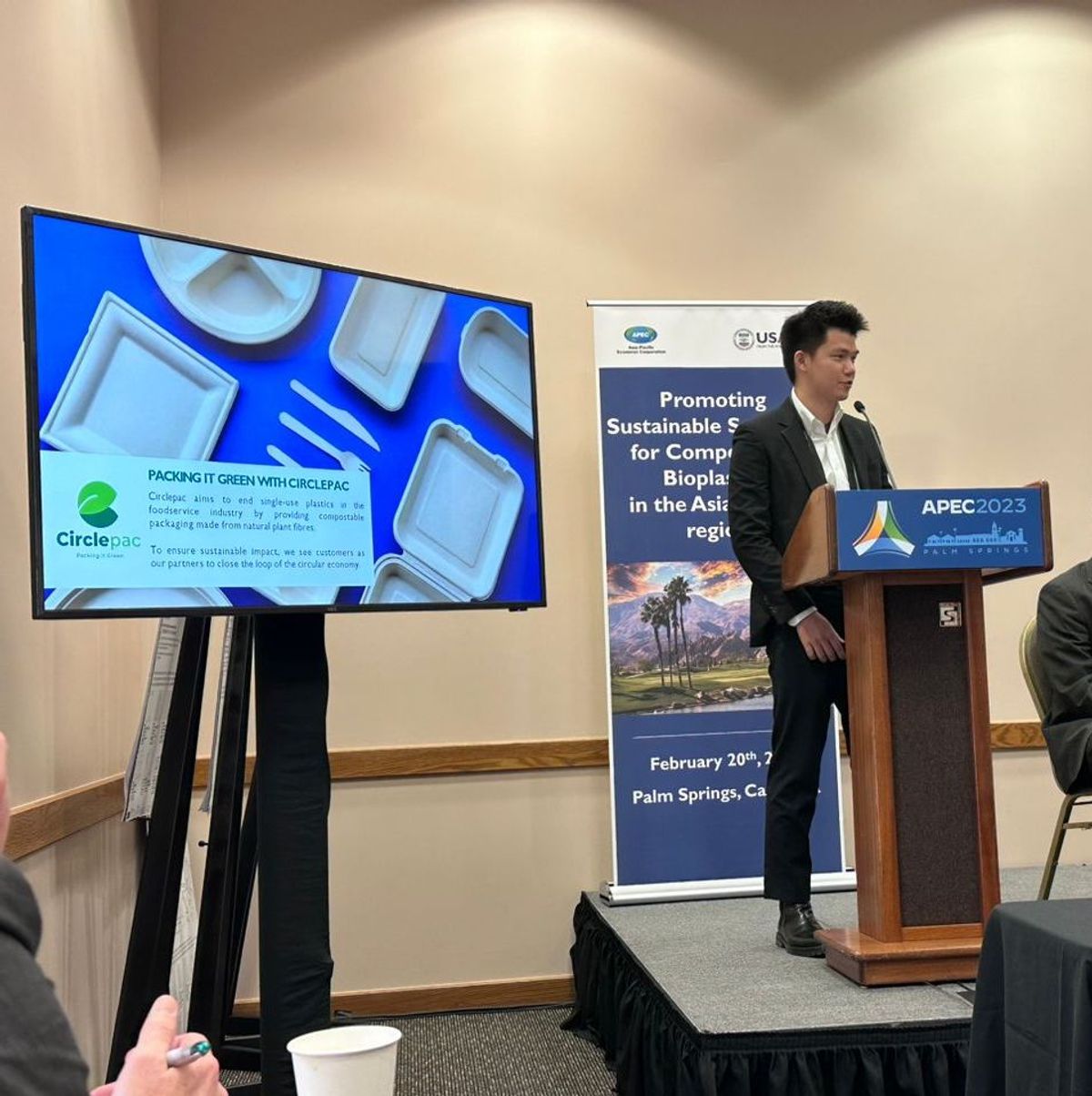 Disbelief. Astounded. Thrilled.
When we first started Circlepac, never in our wildest dreams did we think we would have the chance to attend an APEC - Asia-Pacific Economic Cooperation event, let alone to representing Malaysia 🇲🇾 as a panelist.
We went through an emotional roller coaster when we first got the invitation to share about the compostable industry in Malaysia at the APEC Senior Officials' Meeting in Palm Springs, California 🌴 on 20 February. While we were over the moon that we're able to represent Malaysia and share our passion in Circlepac on a global platform, this also means a heavy global social responsibility for us to shoulder and fulfill.
Late nights of research and preparation for the workshop themed, "Promoting Sustainable Solutions for Compostable Bioplastics in the Asia-Pacific Region", our co-founder Adrian Tung has shared successfully on the key areas of:
📜 Overview of Policy and Regulatory Issues on Compostable Bioplastics

🏷 Labeling, Standards and Certifications

📈 Commercialization and Accessing Markets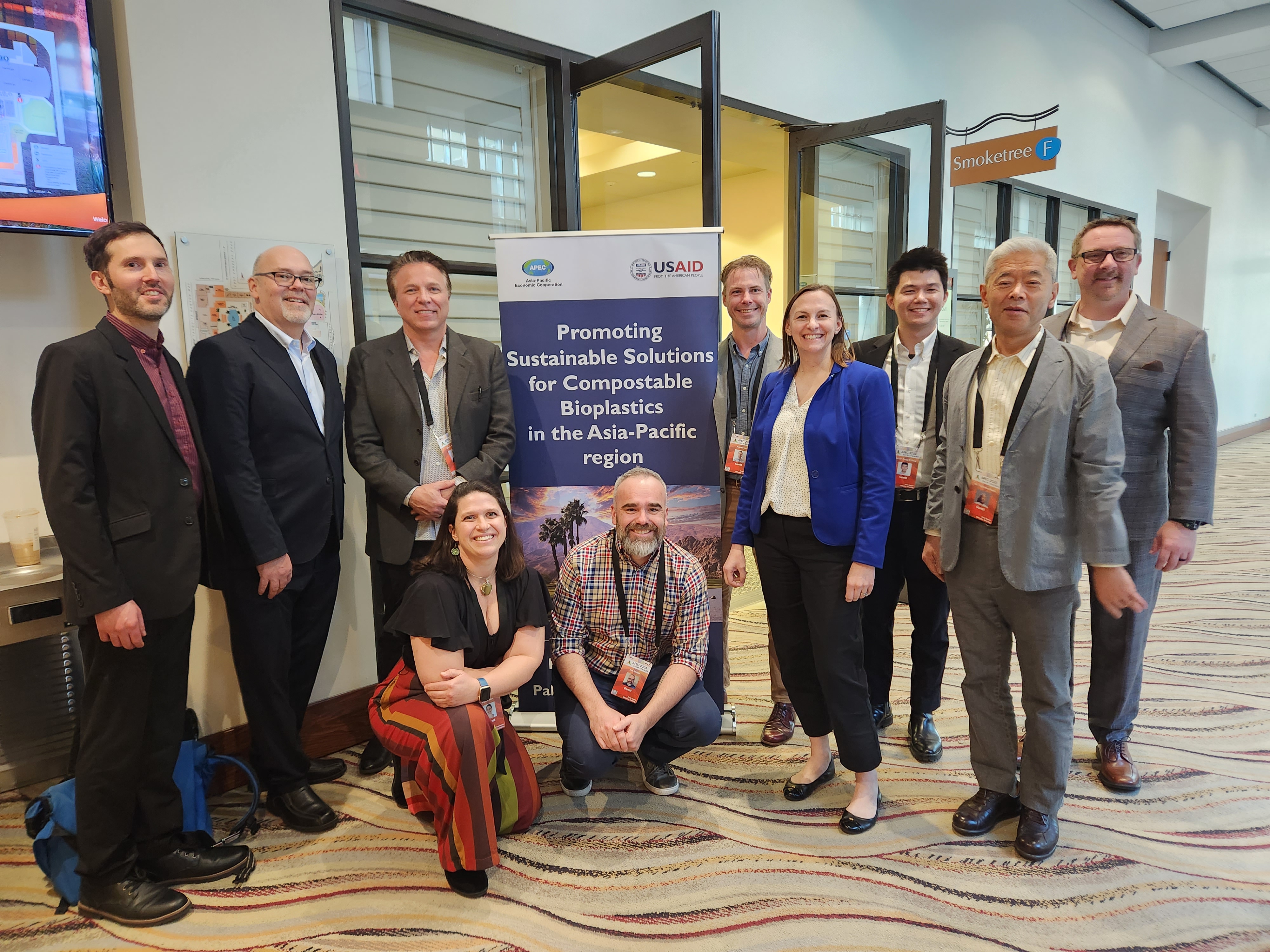 This workshop has brought together international leaders especially experts in the compostable bioplastic industry from the viewpoint of materials technicalities, policymaking and market adoption in our respective local economies. We are humbled by an impactful learning that while devising policies to regulate the compostable bioplastics industry will only guide, reward or punish human behaviors, the urgency to protect the environment can only be cultivated from within oneself through the right education. 🌿
We were grateful for the opportunity to voice out about what we do at a global stage and will continue to do so proudly. This is just the beginning and we will do our best to accelerate the sustainability agenda not just in Malaysia, but also regionally and globally. 🌏
Once again, we would like to thank everyone who has been a part of our journey witnessing our growth thus far!
Follow our Instagram for the latest update and news!