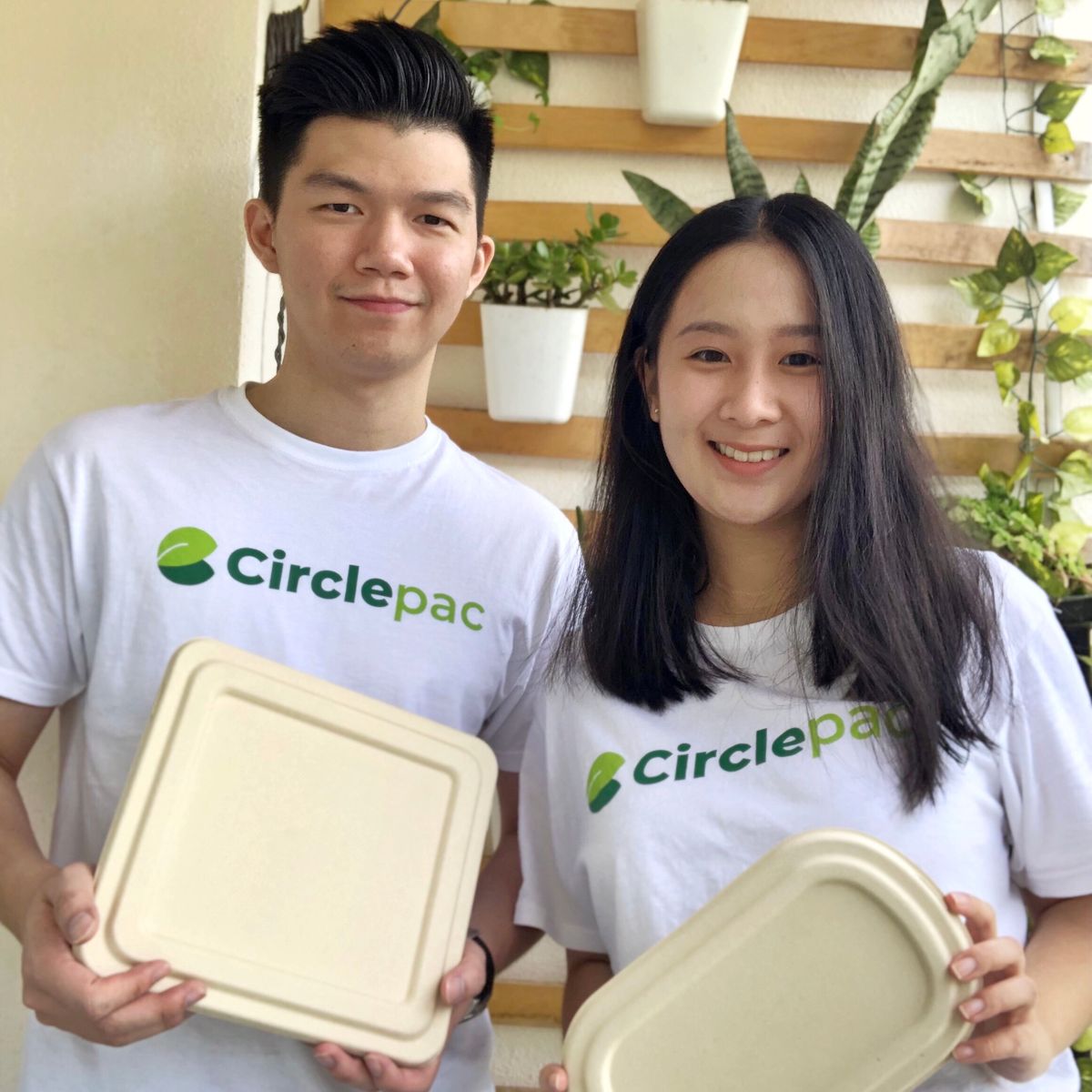 The Wake-Up Call
While we were stuck at home adhering to the Movement Control Order during the COVID-19 pandemic, we realised that we had been ordering a lot more food via online food delivery platforms. With takeouts and deliveries not going away anytime soon, the demand for food packaging increases which means more plastic packaging will be used. After learning about how the ever-common single-use plastics and polystyrenes were detrimental to the environment and health, we saw this as an opportunity to empower businesses and people to be more environmentally-friendly by transitioning from plastic to plant-based packaging.
Packing It Green
According to the United Nations Environment Programme (UNEP), more than 80 countries have introduced measures to curb single-use plastics waste, including Malaysia.
Driven by our passion for sustainability, we believe that there will be a significant demand for eco-friendly food packaging due to the current transition from single-use plastic products to more environmentally sustainable options due to environmental and health concerns.
This inspired us to build Circlepac as a sustainable packaging startup which aims to end single-use plastics in the foodservice industry by providing compostable packaging made from natural plant fibres.
Circlepac was founded by two sustainability and entrepreneurship enthusiasts, Adrian and Wei Qi. Adrian is currently working in in the financial sector with experiences in connecting startups to VC funding and managing an industrial equipments business dealing with import and export while Wei Qi is a social entrepreneur advocating for women empowerment with experiences in utilising digitalisation for sustainable social impact
Packaging for the environment by the environment
Circlepac aims to end single-use plastics in the food-service industry by providing compostable packaging made from natural plant fibres that turns into nutrient-rich compost in 90-270 days.
Circlepac's products are made from renewable plant-based materials which are agricultural waste that otherwise would be discarded, namely bamboo, sugarcane and FSC-certified birchwood. Compostable packaging made from plant-based, sustainably sourced materials do not release toxins as they break down, making them a more environmentally friendly option. The nutrients provided can be composted into farm grade soil in a commercial compost system to retain the value of the materials in the waste stream and provide a great resource for the agricultural industry.
Our Impact Starts Here But Does Not End Here
We aspire to extend our impact beyond just compostable packaging as we have a vision to provide an end-to-end service from providing compostable tableware to waste collection and composting services to ensure we close the loop on the circular economy.
As of now, we are open to any form of collaboration or partnerships that enables us to drive the green agenda forward. Change cannot be done overnight and we hope to have more changemakers on board so that we can create a waste-free society collectively.