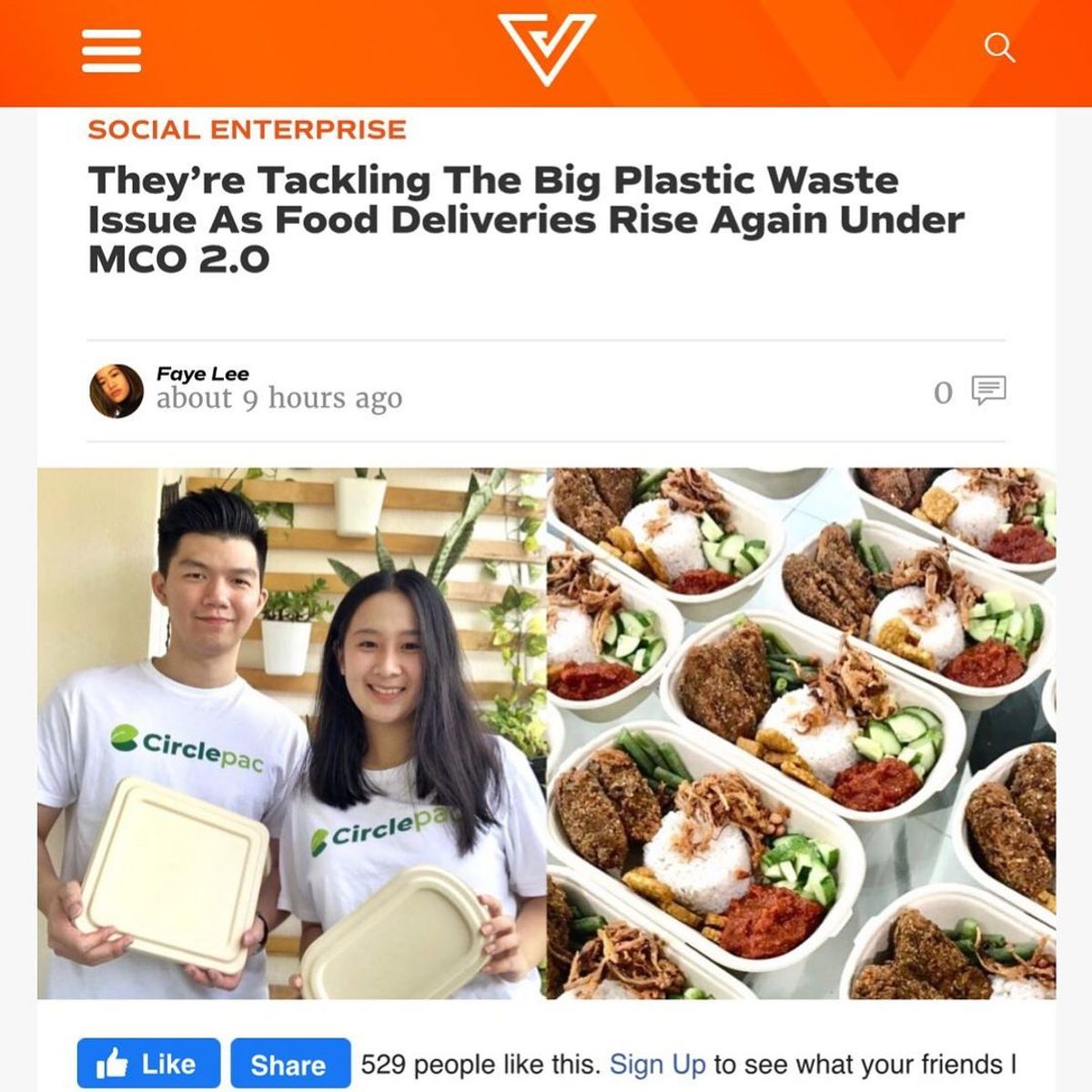 First off, we are extremely grateful for the immense support and faith that all of you have in us. We honestly did not expect to have so many like-minded partners and being able to build a community that #packitgreen with us is such an honour to us.
We humbly request that you continue to believe in the social cause that you always do because it means a lot to us to be able to drive social change together. For your information, we have been able to replaced 400,000+ pieces of plastic packaging with compostable alternatives and we will continue growing this number. This is a new beginning for us.
Coming back to why do we encourage brands to #packitgreen with Circlepac, we hope to share 5 key reasons:
#1 Made from plant-based fibres
Our takeaway containers, plates and straws are made of rapidly renewable materials such as bamboo and sugarcane pulp (bagasse). For example, bamboo grows at a surprisingly rapid rate as it can grow as quickly as up to 2 feet per day! It can be harvested in 3-7 years, which is much faster than traditional hardwoods. This makes it a perfect material for sustainable packaging.
#2 Compostable
Compostable packaging means it has to be converted from waste to compost within 180 days. It can return to the Earth quickly and safely as soil when disposed in the right conditions (even 24 hours, tried and tested!). It reduces the amount of waste sent to landfill and provides the earth with life-promoting nutrients.If you are still unaware of the difference between "biodegradable" and "compostable", do refer to this post.
#3 Food-grade and durable
We put utmost emphasis on making sure our packaging is food grade as it is for food consumption. Hence, we pride ourselves on multiple international food-grade certifications such as FDA to give you peace of mind as you dine. It is also durable withstanding temperatures from -20°C to 250°C making it freezer and oven-safe.
#4 Custom-branding
It is important to stand out from the sea competition especially during times like this where many people are starting to sell online. We provide affordable custom branding options at low MOQ to assist small-scale sellers to kickstart their business ventures and attract new customers amid the pandemic. We help businesses brand themselves as green merchants while ensuring their customers get the most aesthetically-pleasing food containers as well.
#5 Community-driven
As we have been positioning ourselves in the market as beyond just a packaging company, we aspire to be an inspiring figure within the community to push for eco-friendly practices. To achieve this, we leverage on the power of social media to engage with the public and elevate consumer awareness through daily bite-sized information on a sustainable lifestyle.
If the above 5 reasons have not convinced you enough, speak to us as we are nice people to talk to (a testimonial given by our customers). We will do our very best to share our knowledge and ensure that you make an informed decision before jumping on the train to #packitgreen with us.
Don't miss out, join more than 100+ green businesses in Southeast Asia to #packitgreen starting today!